Ultra rich Easy Vegan Fudge Brownies chock full of chocolate, made in one bowl, and healthier than most with applesauce, oat flour, and no added sugar!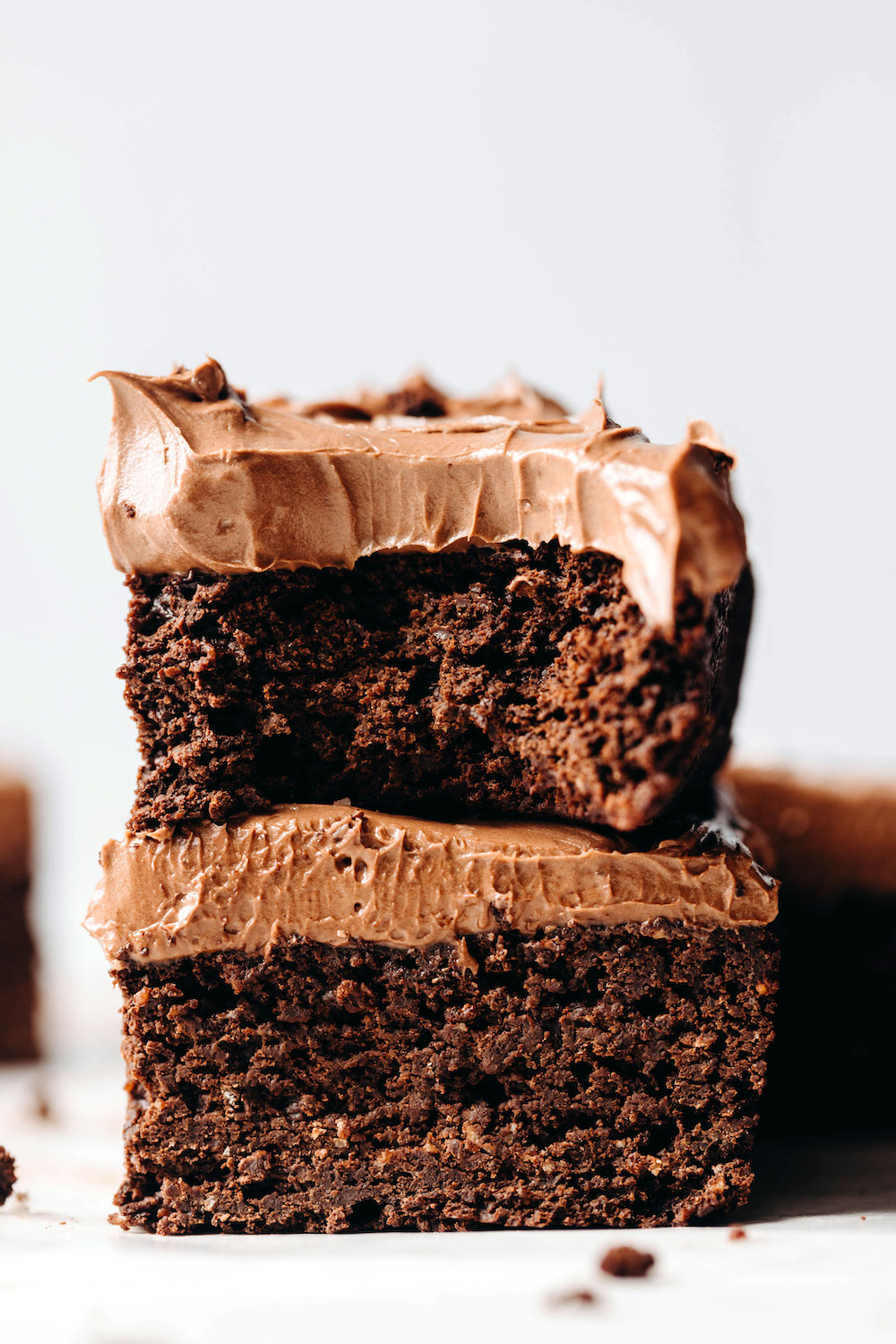 ORIGINALLY PUBLISHED NOVEMBER 9, 2017
PHOTOS + RECIPE UPDATED AUGUST 12, 2022
---
I've eaten a lot of brownies in my life. Almost all of them are a fond fudgy memory, but there is something that every single one of my favorite brownies over the years have in common. And that something is chocolate. I don't just mean chocolate flavor, all brownies have that. I mean real deal chocolate. Chips or chunks or melted and mixed in chocolate. Double, triple, (quadruple? can that exist pls) chocolate.
Cocoa powder is okay, but I want something that melts. Something extra gooey amidst all the chocolate and chewy. Because if you finish a brownie with clean fingers then you're doing it wrong.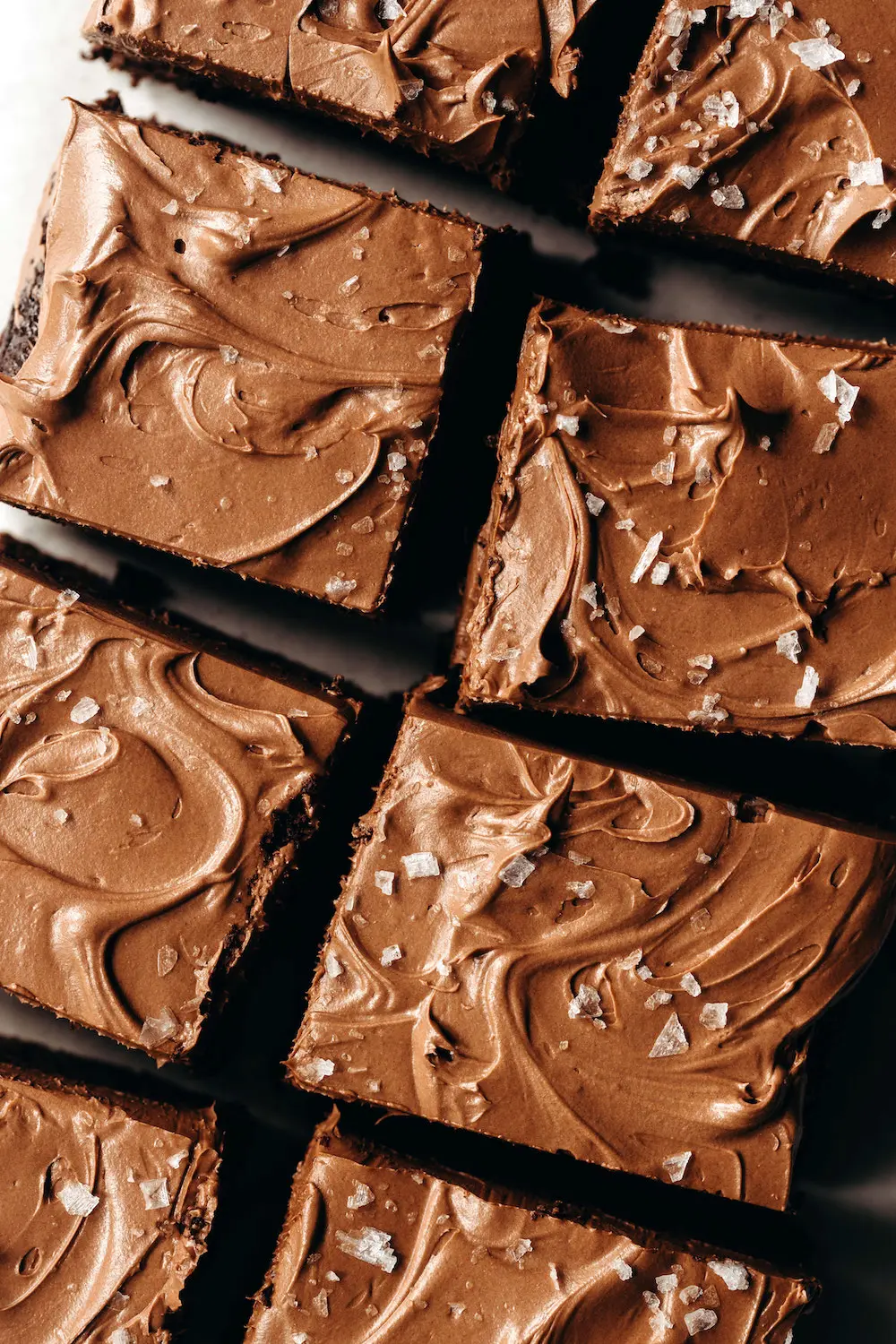 So if you too hold your brownies to an exceptionally high messy-fingers standard, then this is the brownie for you. And if you don't, then I think you are selling your brownie-loving self short. And if you eat brownies with a fork…who are you even? Not that I'm judging.
Whichever kind of human you may be, let's get you a plate and a piece and talk about why these are soon to be your favorite chocolate indulgence.
Before brownie making, there are a few things you need to know:
This is not a dessert/breakfast brownie. This is a dessert/dessert brownie. If healthy is what you are here for, allow me to redirect you -> HERE
There is a not insignificant amount of melted chocolate involved in this recipe. You'll thank me later.
No added sweetener is necessary in this recipe, the applesauce + semi-sweet chocolate has it covered.
They're good. Like really really good. Like good bordering on crazygood.
And yes, drizzling with melted chocolate does officially tip them into crazygood territory. Btw adding a little coconut oil to your melting chips -> perfect drizzle consistency.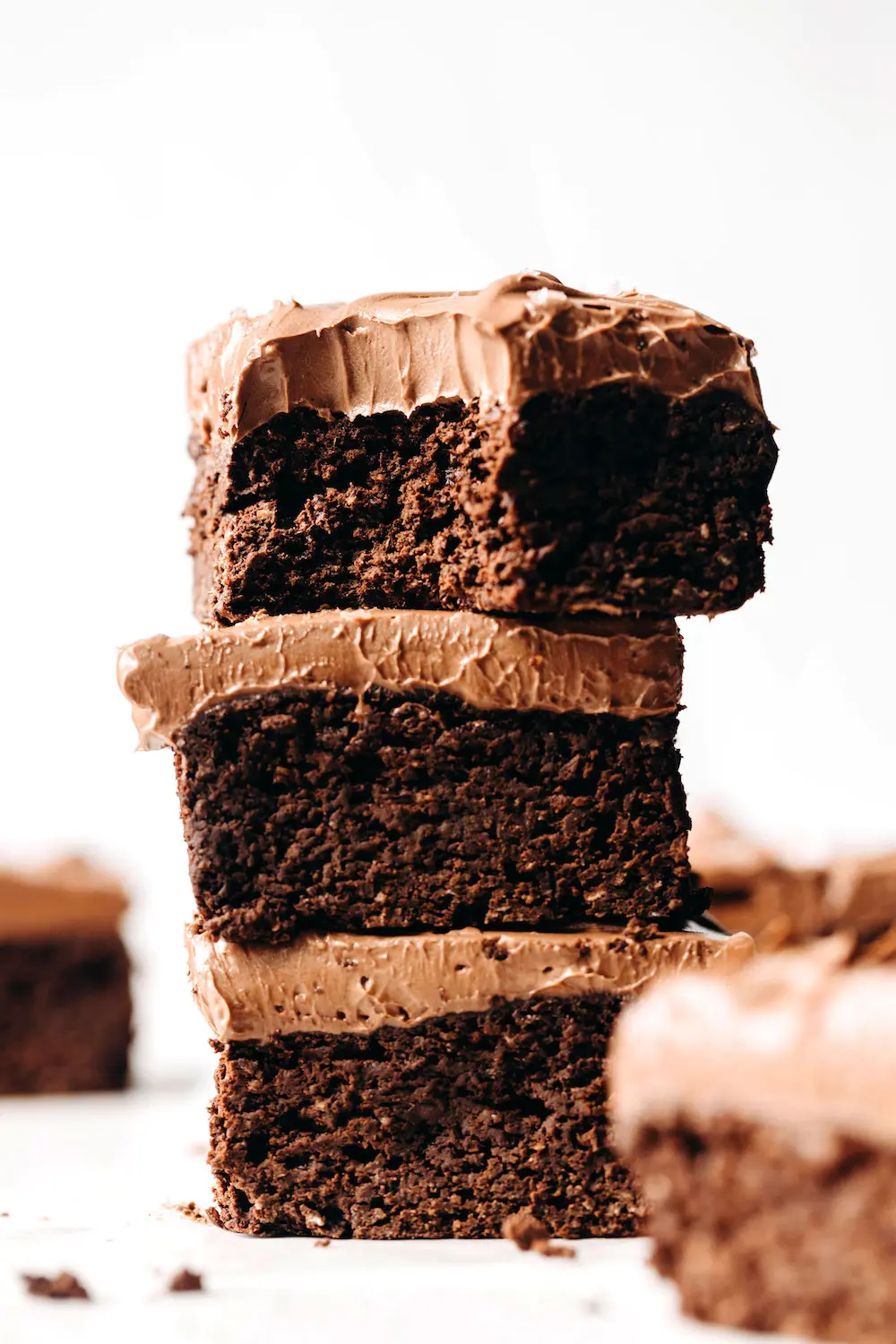 As I may have mentioned a time or too, these brownies are quite rich and fudgy. If you want them more on the cakey side of fudgy, add the one half teaspoon of baking soda. If you want them more on the super duper extra side of fudgy then omit the baking soda. Personally I prefer them with the baking soda – a hint of fluffy amidst the fudge.
This recipe is made with oat flour – store-bought or blitzed in the blender, and certified gluten-free if necessary. I tested them with almond flour too, but it was a no go. Too gooey and fall apart-y. Apologies to my grain-free friends, but I'll work on a paleo version soon.
Oh, and if the words too chocolatey are something you've said before, then you could replace the cacao/cocoa powder with more flour to tone it down a smidge. Or there is always the glass-of-milk-to-go-with option. But since you are here reading a fudge brownie recipe I'm guessing you're cool with decadent and currently thinking: Bring. It. On.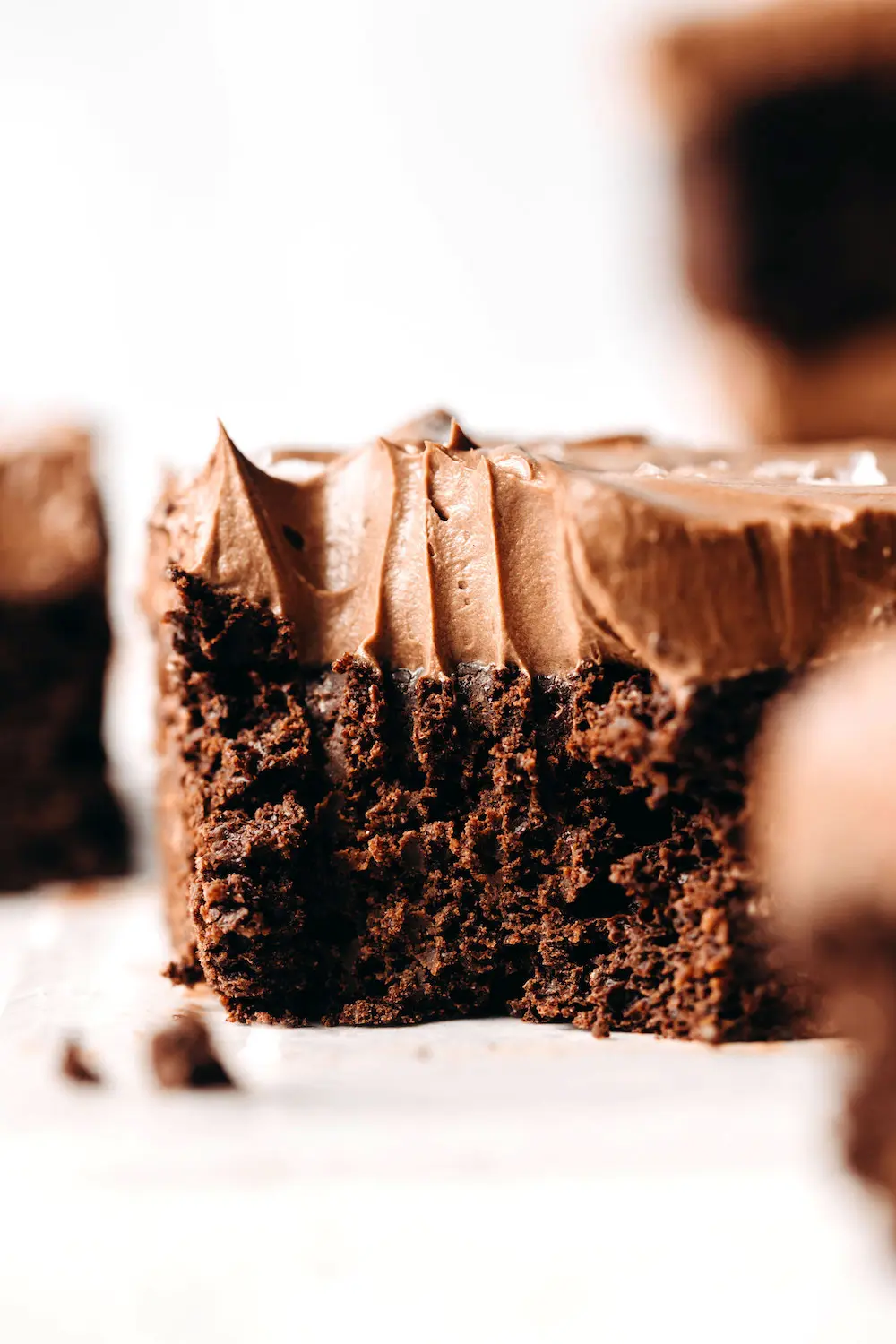 Happy brownie baking and blissfully devouring to you!
Print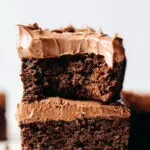 Easy Vegan Fudge Brownies
Author:
Prep Time: 10 minutes
Cook Time: 30 minutes
Total Time: 40 minutes
Yield: 8 servings 1x
Category: dessert
Method: baking
Cuisine: american
---
Description
Ultra rich Easy Vegan Fudge Brownies chock full of chocolate, made in one bowl, and healthier than most with applesauce, oat flour, and no added sugar!
---
8oz dairy-free semi-sweet chocolate chips
3/4 cup (180g) unsweetened applesauce
1 tsp vanilla extract
1 flax egg (1 tbsp flax meal + 3 tbsp water)
1/2 cup (50g) cocoa powder
1/2 cup (60g) oat flour
1/2 tsp baking soda
1/2 tsp salt
Frosting: THIS chocolate cashew cream frosting (pictured) or THIS 2 ingredient dairy-free ganache
---
Instructions
Preheat the oven to 350F. Line a baking dish (mine was 9″x6″) with parchment paper and/or grease the sides.
Prepare flax egg and set aside to gel.
Melt the chocolate chips in a mixing bowl, stir until smooth.
Add applesauce (room temperature), flax egg, and vanilla. Whisk to combine.
Add the oat flour, cocoa powder, baking soda, and salt. Whisk/stir to combine.
Pour into prepared dish, smoothing the top.
Bake for 30-35 minutes at 350°F, the center should not feel squishy when they are done.
Cool in the pan for 15 minutes before transferring to a cooling rack.
Either enjoy warm, or cool and top with one of the frostings listed above. Enjoy!
---
Notes
For the old version: omit the flax egg, increase applesauce to 1 cup, decrease cocoa powder to 1/4 cup
Keywords: baking, chocolate, dessert, easy, vegan, gluten-free
CLICK BELOW TO PIN
SaveSaveSaveSave